You would prefer the simplicity of iMessages over modern standards messaging apps. Using the app is pretty straightforward, but sometimes it turns futile. Are you annoyed by the popping of "Message blocking is active on iPhone" every time you open iMessage? This error prohibits you from sending messages on iMessage. Now, several reasons cause this error.
Using an invalid SIM card, network error, blocked numbers, and many more may account for the error. To help you out, we have listed some effective solutions to fix the "Message Blocking is Active" error. Let's check them out and resume texting.
There can be several possible reasons accounting for the error. Firstly, try restarting your iPhone. Doing so will reconnect your iPhone's networks which might fix the issue. We have listed a few reasons which cause the error.
Blocked number: Mostly, blocked contacts account for the error. The receiver or the sender is blocked, leading to an error popup. We recommend you contact the recipient and verify the issue.
If you cannot connect the call or send a message, the following might be the reason.
Server Outage: Maybe the fault is not on your side. Server outages are pretty rare, but they do occur. You may encounter the error popup due to a fault on your service provider's end. To resolve this, you can contact the customer care of your respective service provider.
That's not the case. Check out the following reason.
Network Error: Sometimes, the simplest troubleshooting fixes the error. You can try reconnecting your Wi-Fi or mobile networks to resolve the issue. Additionally, turning on airplane mode and reverting fixed the error for several users.
If you have tried all these fundamental fixes, still the problem persists, the following solutions will surely help you out.
Remove SIM Card and Reinsert
Most of the time, we insert the SIM card incorrectly, which further leads to the error. However, the latest iPhone offer an eSIM. Incorrectly inserting the SIM card causes trouble for your iPhone in detecting the SIM. If you have an iPhone with a physical SIM, try these steps to resolve the error.
First, switch off your iPhone by pressing the power button and volume button.
Insert the SIM ejector tool to pull out the SIM tray.
Re-insert the SIM card correctly in the SIM tray.
Slide the SIM tray back.
After a few seconds, restart your iPhone.
Re-inserting the SIM card properly might fix your Message blocking is active issue. If the problem persists, try out the following method.
Check Mobile Plan
If your mobile plan has expired and does not offer messaging service, Your iPhone will prompt the error. Most modern messaging apps require an active internet connection. Unlike them, iMessage requires an active mobile plan with SMS service. You can check your mobile plan status by visiting your service provider's website or checking their notifications. Usually, you receive a message from your service provider to renew your mobile plan. Once you have activated your mobile plan, your iMessages will resume.
Toggle off iMessage
If you don't have an active internet connection, the iPhone's Messages app allows you to send regular text messages. Sometimes you may get confused between iMessages and common text messages. Thus, turning off iMessage might help you fix the issue.
Launch the Settings app on your iPhone.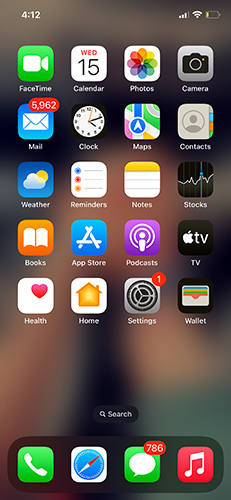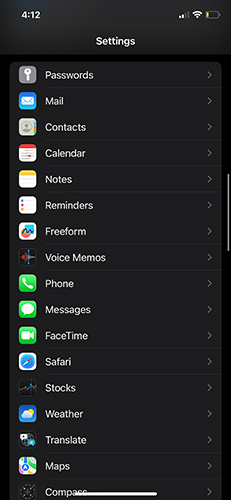 Once iMessage gets disabled, regular messages will be set by default. Are you still having trouble with messaging? Try the following method to fix this issue.
Set Automatically iPhone Date and Time
Incorrect dates and times can cause several service malfunctions. It can also cause the message blocking to be an active error. To fix it, you can turn on the automatic date and time. This setting automatically adjust the time and date according to your region. To do so, follow these quick steps.
Open the Settings app on your iPhone.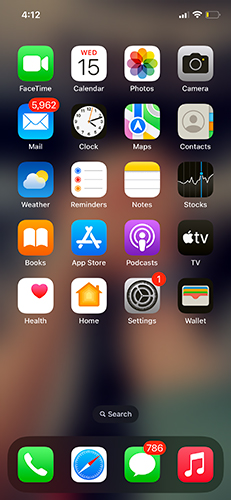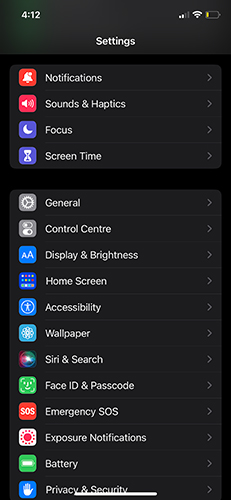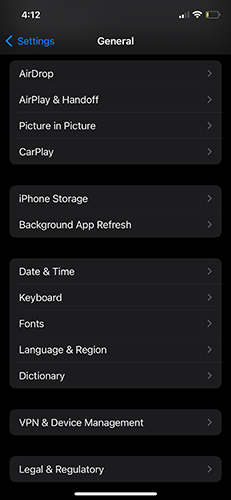 Toggle on Set Automatically.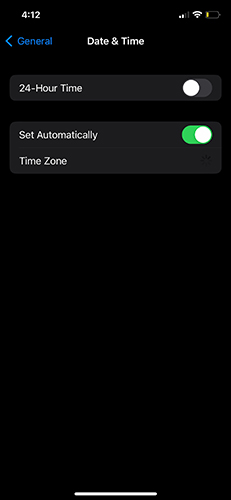 If none of the above solutions fix the error, The following method will indeed work out for you.
iOS 17 Update
Apple fixes bugs and glitches through new IOS versions. This error may be a software bug. Thus, updating your iPhone or iPad's software to the latest version might fix the error. Apple regularly releases patches after releasing any new IOS version. You will get a notification whenever a new software update is available. If you didn't get notified, you could check for updates manually by following these steps.
Launch the Settings app on your iPhone.
Head over to General and tap on Software Update.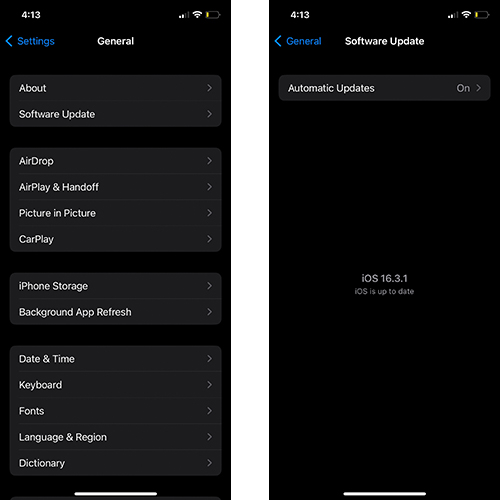 Check for updates and install them.
Restart your iPhone.
By now, you might be able to fix the error. Unfortunately, if it doesn't, try the following steps, which will surely help you.
Reset Network Settings
If none of the above-listed solutions workarounds, Resetting Network Settings will surely do the thing. Over time with usage, we tweak specific settings, which may cause issues using the Messages app. Resetting Network settings will remove all your connected Wi-Fi networks. Follow these steps if you want to reset your iPhone network settings.
Launch the Settings app on your iPhone.
Navigate to General and tap on Transfer or Reset iPhone.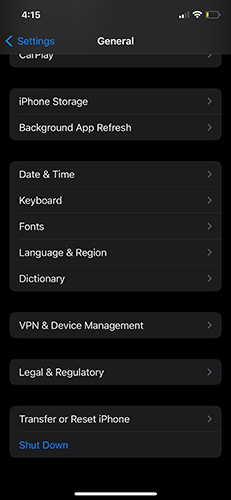 Tap on Reset and then click on Reset Network Settings.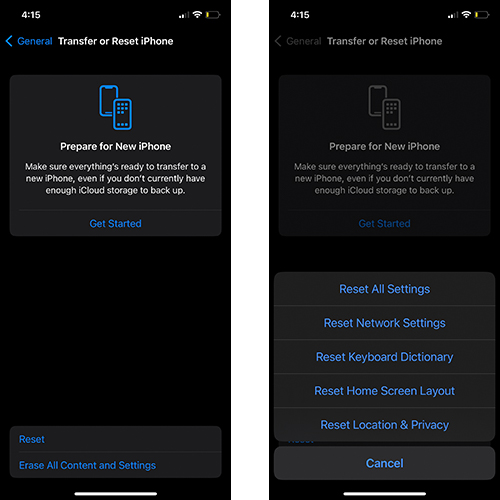 If prompted, enter your iPhone's passcode.
Confirm Reset Network Settings and restart your iPhone.
Conclusion
Apple is aware that the message blocking is active on the iPhone glitch and has recently released IOS 17 to fix it. However, some users are still facing the error. We recommend checking the mobile plan until the another patch is released. If the problem still persists, you may contact Apple Support.