FaceTime is a fantastic Apple app that lets you free connect with your friends and family on a video call. But sometimes, it runs into issues that result in failed calls. Several reasons exist if your FaceTime is not working correctly on your iPhone, iPad, or Mac.
It is impossible to figure out the exact reason to troubleshoot the issue. Therefore, we have curated a list of all the best ways to help you fix the FaceTime Call Failed issue. You can begin with the first solution, then work your way through the list until you get the proper fix for your FaceTime issue.
There are several ways to fix the FaceTime failure issue. Several reasons account for the error. Some include FaceTime not allowed in your country and poor network connectivity, improperly configured FaceTime Settings, or similar. No matter whatever the issue, these fixes are effective for you!
Check If FaceTime Is Permitted in your Country
FaceTime is a free Apple App restricted to several countries or regions. This app may or may not be permitted in your country. You can visit Apple's website to check if it is approved in your region. If it is unavailable in your country due to restrictions, you can try using it with a VPN to bypass the limitations.
Check If Apple FaceTime Server is Down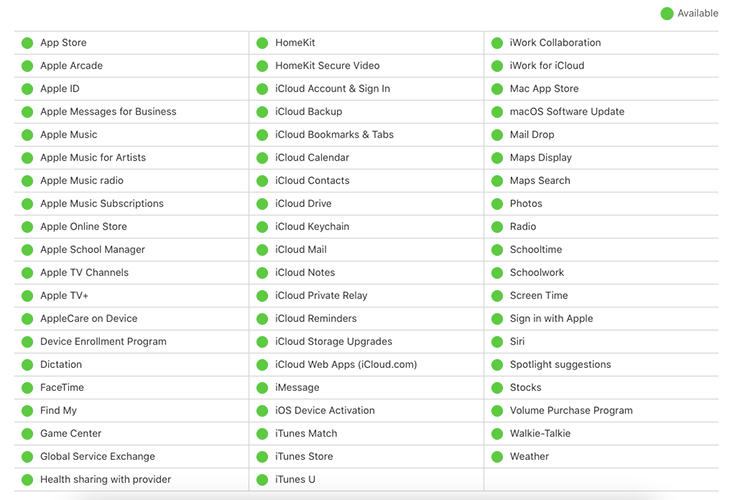 Sometimes, Apple services face technical problems. If the FaceTime service is down, it won't connect to anyone. In such situations, you can only wait for the company to devise a solution. You can check the Apple System Status Website to see the current status of all Apple services.
Reboot your iOS, iPadOS, and macOS Device
If you are facing the FaceTime not working issue on your device, you can try restarting it as a fix for your problem. Please close all your apps first so you do not lose any unsaved progress after the restart. In case your device is not responding, you can force restart it.
Check If your Device is not in the Airplane Mode
Airplane Mode can affect your FaceTime calls. If your Airplane mode is turned on, your calls can drop and begin to show the "reconnecting" message leading to a failed FaceTime call. So, always ensure that your device's airplane mode is toggled off while you make a FaceTime call.
Check if your Wi-Fi or Cellular connection is working properly
A poor Wi-Fi or cellular connection can result in a poor connection on FaceTime and hence connection alerts and dropped calls. You can check the Wi-Fi or cellular connection from the top of your iPhone's screen. Make sure you and the person you have called has a fast cellular data connection. FaceTime needs speedier network connectivity in the case of Wi-Fi, and it should be turned on.
If you want to use FaceTime over Cellular Data, then make sure you have turned it on from Cellular. You can go by the steps given below to ensure this.
Head to the Settings app on your iPhone.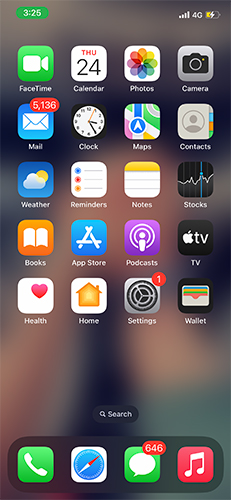 Go to the Cellular or Mobile Data option.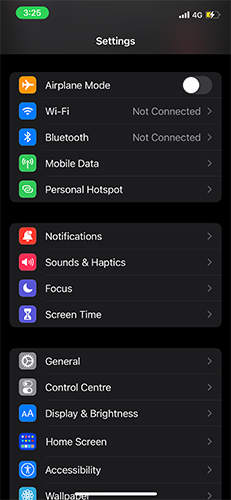 Navigate to FaceTime and Check if its cellular Toggle is on.
Using an iPad, you can find Settings > Cellular Data. If the internet connection on your phone is working fine and the FaceTime issue persists, you can move to the next fix.
Make sure the Date and Time are set to automatic
While using FaceTime on iPhone, iPad, iPod, Mac, or Apple Watch, always ensure that the Date & Time Set is enabled automatically. It can help fix a common FaceTime glitch or issue. Below are the easy steps to help you make the Date & Time settings automatic.
Open Settings on your iPhone.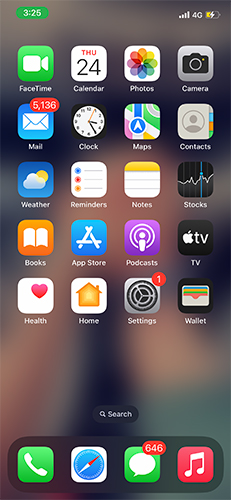 Select the General and choose the Date & Time option.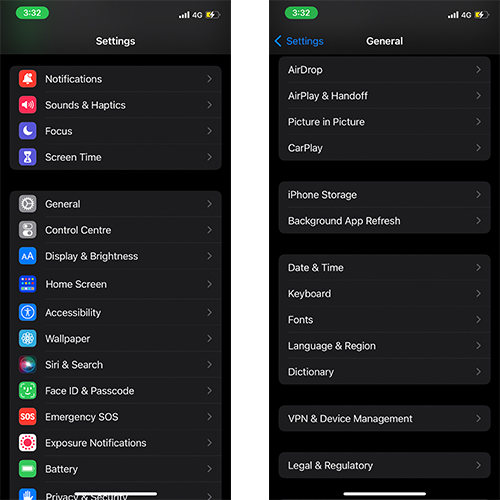 Make sure the Set Automatically feature is turned on.
If it is already on, you can disable it and then turn it back on.
If you are a Mac user, you can go to System Preferences > Date & Time. Tick the box right that says Set Date & Time Automatically to choose your time zone. You may need to unlock the changes by clicking the padlock and entering your administrator's password.
Check if your Device's Camera and Microphone are working fine
If people cannot see or hear you on FaceTime, this may be due to an issue with the camera or microphone on your device. You can test your device's Camera app by recording a short video of yourself talking into the front-facing camera. For Mac, you can try the Photo Booth app for this. You can play that recorded video to determine if the audio or video qualities are fine. If there is some problem, you can contact Apple Support for repair.
Check your FaceTime Settings if you face call failed issue
To use FaceTime, you should ensure that it is enabled on your device.
For this, you can proceed as per the steps given below.
Launch the Settings app.
Tap on the FaceTime option.
Check if FaceTime is toggled on.
Also, make sure that the FaceTime settings add the phone number and right Apple ID.
You should also ask the person you call to check their contact details to ensure you have the correct information. If you are using FaceTime on Mac, you can check this information by going to the FaceTime app and opening FaceTime > Preferences on the menu bar. You will find the details inside the Preferences Window.
If you can't see the FaceTime Setting, check if the FaceTime and Camera apps aren't turned off. For this, head to Settings and go to Screen Time. Afterward, head to the Content & Privacy Restrictions and tap the Allowed Apps option.
Sign out and sign back in FaceTime
To fix the common glitches, signing out of FaceTime and then signing back in can help most of the time. The required steps you need to follow for this include the following.
Go to Settings on your iPhone.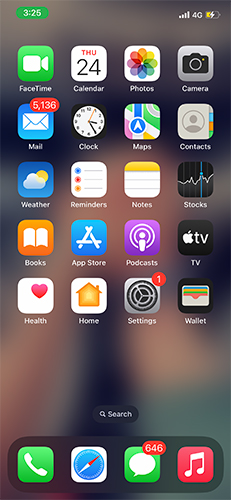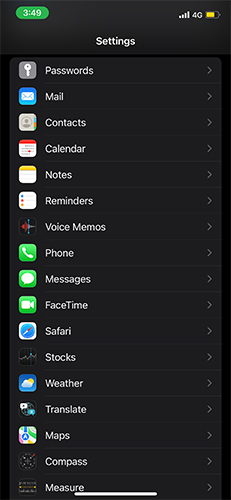 Tap on your Apple ID to open a menu.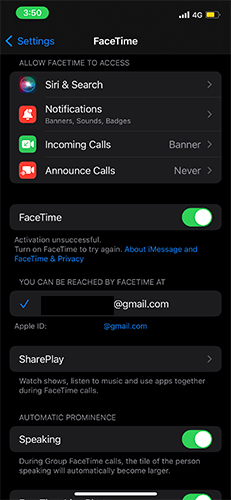 Select the Sign Out option.
Select the Use Your Apple ID for FaceTime option once you are signed.
Tap Sign In and enter the details of your Apple ID.
If you are using it on a Mac, you can sign out by opening the FaceTime app, then selecting FaceTime > Preferences.
Make Sure that your device supports FaceTime Group
If your Apple device is too old, it may not work with FaceTime Group. Your device can also fail to allow FaceTime Group chat even if it supports one-to-one FaceTime conversations. You need one of the following devices, running iOS 12.1.4 or later, to access the Group and FaceTime chats.
Limit people in FaceTime Group chat
You can have up to 32 people in a FaceTime Group Chat. But if you have that many people, it may be hard to know who is responsible for the FaceTime issue. Please start with a one-to-one chat and then add one person at a time to figure out when the problem begins.
If FaceTime isn't working with a particular person, the problem probably lies at their end. But if FaceTime doesn't connect to anyone, there must be an issue with your internet connection or device.
Disable your FaceTime Content Restrictions
If you have the Screen Time Restrictions turned on, on your iPhone, iPad, or Mac, you may not find the FaceTime app on your device. People use these settings to keep their kids away from accessing specific apps.
On a Mac, you can go to System Preferences > Screen Time and then choose Content & Privacy from the sidebar. Head to the Apps tab and tick the boxes for Camera and FaceTime. You may also need to provide your Screen Time Passcode.
On an iPhone or iPad, you can open Settings > Screen Time > Content & Privacy Restrictions. Then head to Allowed Apps and ensure both FaceTime and Camera are enabled. You may also require to provide your Screen Time passcode.
Check If your iOS, iPadOS, or macOS version is up-to-date
Software updates introduce new features and provide app updates and bug fixes to resolve common and existing problems. Likewise, they can also determine your FaceTime call dropping issues if they are due to a glitch in the app's programming. Therefore, if a FaceTime call fails, you should update your iPhone, iPad, or macOS to fix it.
Conclusion
We have provided you with all the possible and effective fixes to help you troubleshoot the FaceTime Call Failed issue. All these fixes are easy to try and will not take much of your time. You can use an alternative app if FaceTime still does not work on your device. There are numerous video conference apps available that you can use for free across several platforms. You can switch to them, particularly if your device fails to support FaceTime or if this app is not permitted in your country.
FAQs
Why do my FaceTime calls keep dropping with one person?
It may be because the other person may not have the FaceTime application turned on. There may also be a problem with their internet connection.