Spotify Premium provides many features, including downloading songs, an ad-free experience, unlimited skips, and many more. Moreover, Apple provides Dolby Atmos support and AirPods spatial audio feature, which improves your music listening experience.
But what if you open Spotify and realize that the premium features are not working? Luckily, this is a common bug that can be fixed in a few quick steps. To help you out, here are a few solutions to get your Spotify Premium working.
There can be several reasons behind Spotify premium not working. In most cases, using an outdated app version may cause the issue. Outstanding balance, unstable internet connection, Spotify's server problem, and contacting Spotify's support team might help you fix the issue.
Close and open the Spotify App
The easiest way to fix the issue is to force close the app and relaunch it. It helps to eliminate several bugs and glitches. Follow these easy steps to re-open the app on your iPhone.
For iPhone with Face ID, swipe up and hold from the bottom of the screen for a few seconds.
For iPhone with Home Button, double press the home button.
When the App switcher appears, drag up the Spotify app to close it.
Wait for a few seconds, reopen the app.
Are you still having trouble using Spotify Premium? The following method will help you out!
Ensure your Internet Connectivity
Secondly, check your Wi-Fi or mobile networks for steady internet, as Spotify Premium requires a stable internet connection for downloading songs and playing your playlist.
If you are using Wi-Fi, follow these steps:
Open Settings and Tap on Wi-Fi.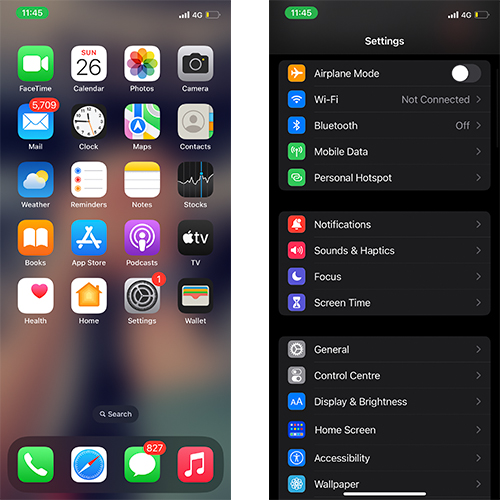 Make sure that Wi-Fi is turned on.
Connect to your desired Wi-Fi Network.
If you use mobile data, follow these steps:
Fire up Settings and go to Mobile Data.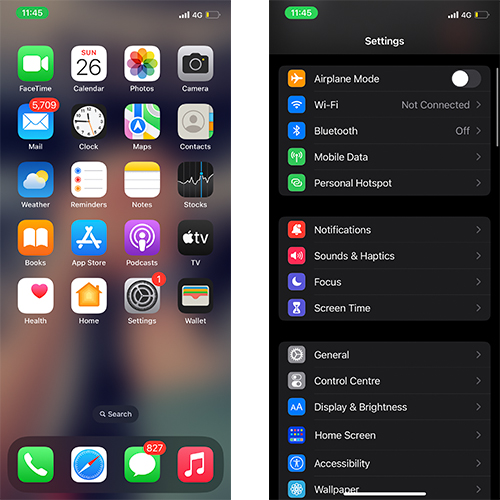 If Mobile Data is turned off then toggle it on.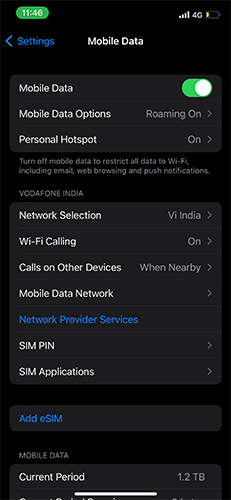 If the Spotify Premium issue still persists, then follow the below mentioned methods.
Check Spotify Server Status
However, it is pretty rare, but sometimes, Spotify may not work in some regions. Regional outages may cause this problem. Don't worry, as you can quickly check Spotify's server status by checking out their Twitter handle. In cases of server issues, Spotify's team releases updates to help out the users.
Suppose there are no server problems. But still, if your Spotify Premium won't work, the following method would help you out.
Logout and Login into your Spotify Premium Account
Sometimes the most straightforward methods are the most effective methods. Logging into your account after logging out might fix the issue as often, Spotify fails to detect the premium version. Thus, a simple login can fix the issue. To do so, follow these quick steps.
Launch the Spotify app and tap on the home.
Go to Settings and scroll down and then tap on Log Out.
Force close the app as explained above.
After a few seconds, Relaunch the app.
By now, Spotify Premium might be working on your iPhone. Unfortunately, if it doesn't, try the following steps, which will surely help you.
Reinstall the Spotify App
Finally, if none of the above-listed solutions work, prepare for a fresh install. This solution requires uninstalling the app. So, before you proceed, do remember your Account's Login information. Moreover, all your downloaded songs will get removed.
On your iPhone's home screen, press and hold Spotify.
Tap on Delete App.
Next, head over to App Store.
Search for Spotify.
Tap on download and launch the app.
Log in to your account.
After doing this, we hope you can enjoy your Spotify Premium!
Conclusion
So, this is a quick guide to fix the Spotify premium not working issue on iPhone and iPad. The same steps follow if you have an iPad. If still the problem persists and you have a family account, check the number of people using the account. Spotify allows a certain number of devices to login into the same account. You can also contact Spotify Care Team to fix the issue.
Frequently Asked Questions about Spotify
How can I contact the Spotify Support Team?
Spotify is an international company with a dedicated customer care team for each country. We recommend contacting them on their official Twitter handle, as they are highly active on social media. You can expect their response within 12 hours.
Does updating the Spotify app fix the issue?
Updating Spotify is always beneficial. Plus, you can access new features and enjoy your premium version to its optimum performance. Updating the app has helped several users to fix the problem as Spotify keeps on patching the bugs and glitches.