Have you ever wondered how you can basically look at adding or removing a phone number in Messages and FaceTime on iPhone or iPad? Apparently, there were many scenarios in which you might have faced difficulty in dealing with issues relating to phone numbers on FaceTime and iMessage. We have catered all the information you would need on how to add or remove a mobile number in iMessage and FaceTime on iOS device. Follow our article till the very end to know more.
How to add phone number to FaceTime and iMessage
There are several benefits of adding a phone number to FaceTime and iMessage. We are busy all day long and may not be available on the internet all the time. So, to create a communicative approach to the people who reach out to you when you are not available, the phone number helps people to be in touch.
Another benefit is reducing the risk of losing opportunities. Since people in the corporate world began to use FaceTime for meetings, you can at least be available to be 'contacted' at any point in time. This creates a good impact and provides a better impression however.
To add a phone number to iMessage, you just have to follow some steps.
Unlock your phone and go to Settings.
Ensure that your device is signed in to your iCloud account (this will allow you to sync in the future).
Scroll down in the list and choose "Messages".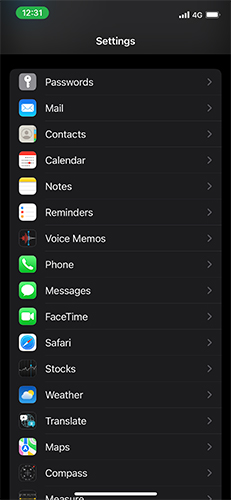 Turn on the iMessage option if it is already turned off.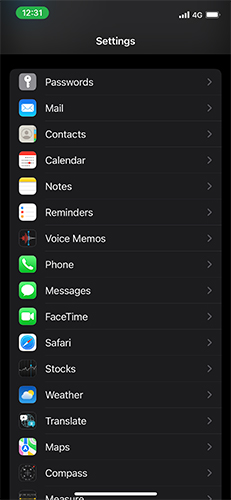 It may take a few hours for activation for the first time. However, if you have already activated it, it will turn on instantly.
Tap the send and receive option below iMessage.
On the next window, you will see that your phone number is connected as it shows right below. You can receive and send messages from this number.
To add your number to FaceTime. You will need to follow similar step as for Messages.
Go to the Settings and scroll down in the list and choose "FaceTime".
Add the phone number whichever you want to connect with FaceTime and verify it.
Once you add the phone number, you can find it in the same list below Apple ID.
This is how you add a phone number to iMessage and FaceTime. It works similarly on all the iOS devices.
How to remove mobile number to Messages and FaceTime
Most people do not add their phone numbers to iMessage and FaceTime to keep their privacy status active. But if you have added a phone number and want to get rid of it, it can help you provide excess calls. If you are on a family trip or even want to be in do not disturb mode, then you can simply remove your phone number from iMessage and FaceTime. This will help you stay away from getting texts and calls when you don't want them to approach you.
The following steps will guide you on how to delete a phone number in iMessage.
Open the Settings on the iPhone or iPad.
Scroll down to the Messages option. The next window will show iMessage. Uncheck the option, it will turn grey from green.
You will not receive any message from iMessage as long as this option is turned off.
You can easily remove your phone number in FaceTime by following the below steps.
Go to Settings and choose FaceTime.
Select the phone number mentioned exactly below Apple ID.
Now click on Remove.
Go back to FaceTime settings, and you will find that there is no phone number attached to the contact list.
Once you remove your phone number from FaceTime, people may not be able to contact you if your FaceTime is offline.
Conclusion
We hope that our guide helped you in adding or removing a phone number to iMessage and FaceTime on iOS devices. Our article will guide you through making any of the changes on any iOS device. Tell us your experience, and also comment below if you have any better way to do it.