Have you ever missed an important meeting because you couldn't hear your iPhone's alarm? No doubt, missing an alarm can sometimes cost you a lot. The clock app has turned the iPhone into an efficient alarm clock. But a bunch of settings often prevent your alarm from maintaining full volume.
Many iPhone users have faced and reported different issues with the alarm sound. Sometimes, it sounds too low, and other times, your iPhone vibrates instead of ringing when your alarm goes off. In both situations, you can miss the alarm that makes it lose its purpose. But don't worry; some easy fixes like changing specific iPhone and volume settings or similar help to avoid the issues.
We are here to provide you with nine effective and worked methods to make your iPhone alarm efficient. And the best part is that most of these fixes will take less than a minute. So, you can fix the issue quickly without worrying about your time.
There can be several reasons that can lead to a low alarm volume in your iPhone. But luckily, there is a lot that you can do to combat the problem. Below, we have mentioned some tested methods to help you fix your iPhone alarm volume changes by itself issue. You can try these methods one by one and test your alarm sound after trying every way until your problem is resolved.
Rebooting iOS to solve Alarm Volume Issue
Rebooting can fix most of the minor problems in the iPhone. So, to fix the alarm sound issues, you can try restarting your iPhone in the following way.
Simultaneously press and hold any one of the volume up or down button along with the side button.
Release the buttons as soon as you see the power-off slider.
Drag the slider to the right.
When the phone shuts off, restart it by long pressing the Side button until you see the Apple logo on the screen.
This method of restarting will work with iPhone X and later versions. In the case of any older version, you only need to press and hold the Sleep/Wake button to shut off and then restart the iPhone device.
Check your iOS Device Alarm Volume
You often purposefully lower your iPhone's volume, and your alarm volume accidentally gets down. It results in a silent or too quiet alarm. Due to this, your device may only vibrate instead of ringing at the alarm time.
You can use the following steps to adjust your iPhone's volume.
Open your device Settings.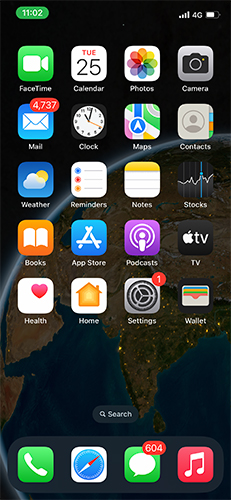 Choose the "Sounds & Haptics" option.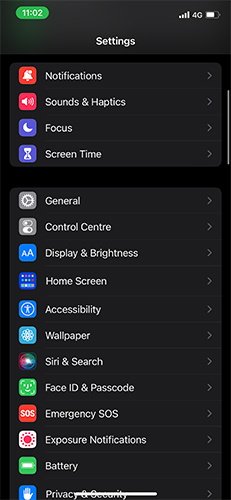 Adjust the ringer and alert volume by dragging the slider.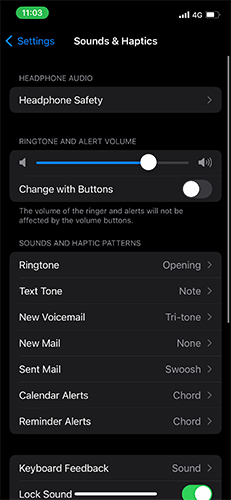 You can press the volume button up or down to adjust the volume. This button may also affect your alarm's volume accordingly. But since the iPhone provides you the control of two completely different sets of sounds using the same buttons, they may or may not increase the alarm volume every time. For example, if you are streaming music on an app, the volume buttons will only control the music volume, not the alarm volume.
Disable Volume Change with Buttons on iPhone
Sometimes, you accidentally press the volume button on your iPhone, lowering the alarm volume. Luckily, there is a way to ensure that changing the system volume with the buttons never changes the alarm volume. You can do this by locking the ringer and alert volumes from your device Settings. Below mentioned steps can guide you through this.
Open Settings on your iPhone.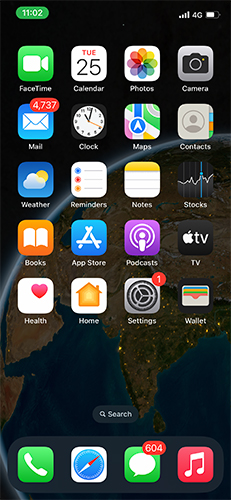 Select the "Sound & Haptics" option.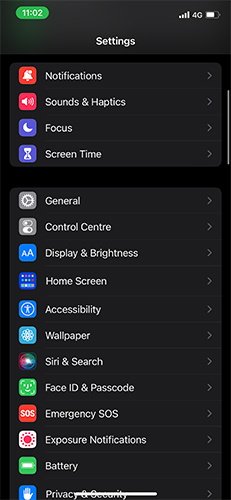 Toggle off the "Change with Buttons" option.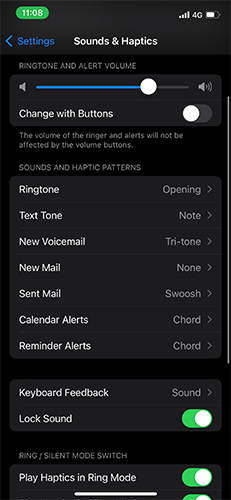 Once you have disabled the buttons for volume, lowering the alarm volume will not trouble you anymore.
Select louder Alarm tone
Some alarm sounds are comparatively louder than others. So, if you recently changed it, your alarm volume may appear to go down. So, you must ensure that your selected alarm sound is loud enough to reach you. Also, if your alarm sound is set to None, your alarm will only vibrate. Follow the steps below to fix this and select an adequate alarm sound.
Go to the Clock app on your iPhone.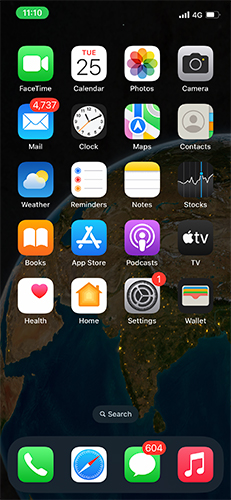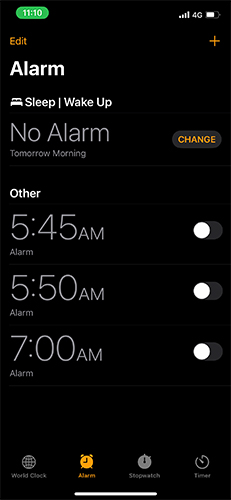 Choose edit and select the alarm whose sound you wish to change.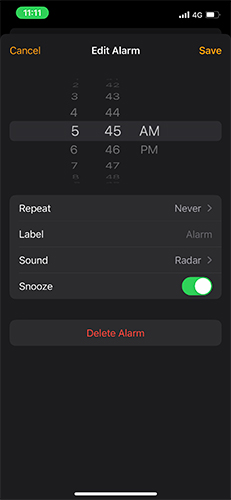 Select and set a sound for your alarm from the ringtones or sound.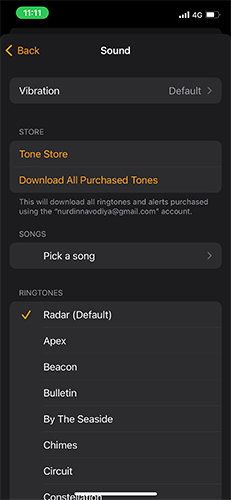 A louder alarm tone will prevent you from missing the alarm.
Disable Bedtime Feature from your iPhone
The bedtime feature on your iPhone can affect your other alarms. If the wake time on your enabled Bedtime feature coincides with the time of another alarm, you may not get to listen to any alarm. So, you need to change your regular alarm time or Bedtime feature's time to keep them working correctly together. To get to the settings for Bedtime, you can follow the steps below.
Open the Clock app on your iPhone.
Select Bedtime at the bottom of the screen.
Change the time by sliding the bell icon accordingly. You can also disable the bedtime feature from here by tapping on the toggle switch at the top.
If you use iOS 15, you will find the Bedtime feature in the health app.
Delete Alarm and set it Again
An incompatibility issue after an iOS update or a technical glitch can cause the iPhone alarm to work improperly. Also, your device might not have created the alarm properly. As a result, it might not sound at all at the expected time or may show some volume issues. In that case, you can delete the previous alarm and remake it in the following way.
Go to the Clock app on your iPhone.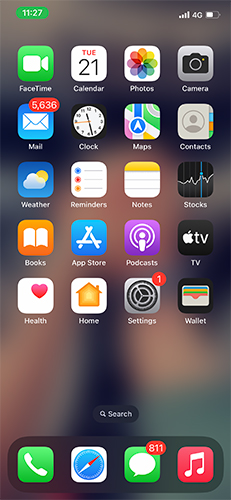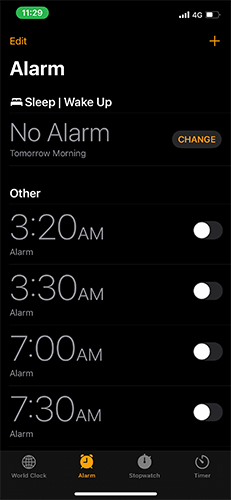 Then, go to Edit and find the Delete option by tapping the minus switch. You can also delete the alarm by swiping left on it.
Now, you can tap the plus button on the top-right corner to set new alarms.
This may fix the issue with your alarm sound. But if the problem persists, you can use the following method.
Avoid Multiple Alarm Clock Apps
Multiple alarm clock apps on your iPhone may cause alarm issues. As a result, your alarms may fail to sound correctly at their respective times. Using your built-in alarm clock app would be best, as these are well integrated into your device. So, you should disable any third-party alarm app if present on your iPhone. If doing this doesn't help you fix the alarm sound problem, you should delete the third-party alarm app. To do so, you can follow the steps furnished below.
Tap and hold the third-party alarm app icon you wish to delete.
Tap Remove App.
After this, select the Delete App option.
You can use your built-in alarm clock once you have restarted your device.
But if you wish to go for a third-party alarm app, you should entirely disable the alarm clock. Also, if you want its alarm to sound, you'll need to have that third-party app open. You can adjust its sound by simply using the system's volume.
Check for latest iOS Software Update
Your outdated version of iOS may be responsible for several issues in your iPhone. It can also cause an undesired decrease in your alarm's volume. There may be a Software bug behind the alarm issue, which you can resolve by updating your iPhone.
Go to the Settings app on your iPhone.
Choose General settings.
Tap Software Update.
Now, select the Download and Install option to get the latest iOS version on your device.
Alternatively, you can update it with iTunes by plugging it into the computer.
Restore iOS device to factory default settings
If all of the above methods fail to fix your alarm sound go down issue, you can try to restore your iPhone to factory default settings. This will delete everything you have changed or installed on your iPhone. So, use this as the last step after all other methods for alarm issue fixing.
Conclusion
By missing alarms, you can miss several essential opportunities. Sometimes, you lower your iPhone alarm volume yourself for some purposes. Well, that's okay, but the issue arises when you don't know why your iPhone alarm sound is suddenly too low or even silent. So, if you are facing such problems with the volume of your iPhone alarm, you should try fixing them. The above-explained simple methods can help you fix the issue quickly. You can keep trying methods one by one until your problem resolves.
FAQs
Do alarms ring when your iPhone is on Do Not Disturb mode?
Yes, your alarm will ring even on the Do Not Disturb mode, as this mode does not block alarms on the iPhone. As a result, you will always get to hear your alarm when you have set it unless its volume is not too low or there are issues with the app.
Will my alarm still sound if I put my iPhone on Airplane Mode?
When you put your iPhone on Airplane Mode, it blocks all network communications on your device. But your alarms will still work in this mode as they do not require any wireless connection. But this mode will affect your iPhone's Bluetooth and Wi-Fi features.