Being an Apple user and unable to use FaceTime for video conferencing is a considerable misery. Instead of being annoyed by it and finding other alternatives, you can resolve it from your iPhone or iPad Settings app. When you are looking solution for FaceTime not Ringing on your iOS device, we have all covered you!
Disable the DND Mode on your Apple Device
There are several reasons for FaceTime doesn't ring on iPad or iPhone. One of the most common reasons is the Do Not Disturb Mode enabled on your iOS device.
The methods to resolve the issue vary on older iPhone versions and iPad or newer versions of iPhone. You can check out both of them!
Disable DND mode on older version of iPhone
Swipe up from the bottom of your screen to open the Control Panel that appears.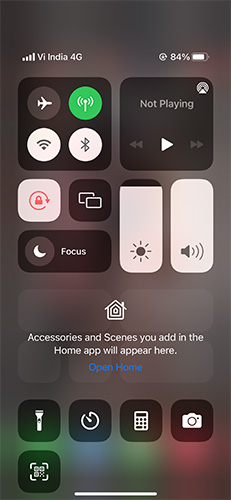 Tap on the "Crescent moon" icon to disable the Do Not Disturb Mode.
Disable DND Mode on iPad or Newer Version of iPhone
Open the Settings app on your iOS.
Click on Focus and tap on the Do Not Disturb Option.
Now, toggle off the Do Not Disturb button to disable it.
However, if the Do Not Disturb mode was not disabled on your iPhone or iPad, the app settings might need to be configured to turn it on.
Ring FaceTime on all Devices
To ring FaceTime on all your devices, you should set up the below-specified settings in it.
Head over to the Settings app on iOS.
Navigate to Phone.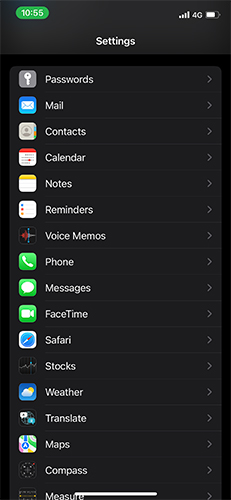 Go to the Call on Other Devices section.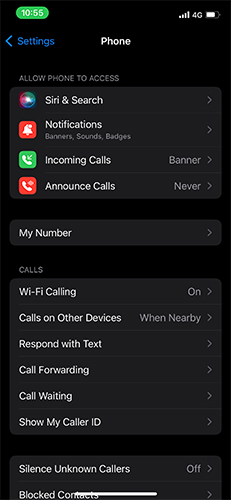 In it, toggle on Allow Calls button in your devices that are mentioned in.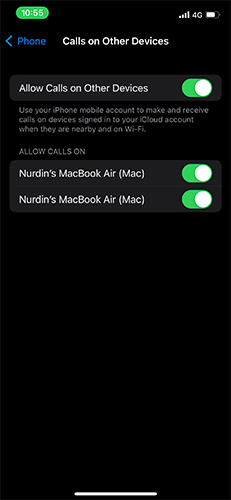 FaceTime will ring on every device to which your iCloud ID is signed in. One call from it would ring on all, and you can use it conveniently.
Make sure FaceTime is turned on from your iOS device
You are often unaware that FaceTime is turned off from your iOS settings, resulting in the FaceTime not ringing on iOS. Follow the steps given below to turn on FaceTime on your iOS device.
Head over to the Settings app on your iPhone or iPad.
Locate FaceTime and tap on it.
When it opens, click on the toggle-on button if it's already turned off.
Afterward, you will see your FaceTime working usually. Therefore, the FaceTime not ringing issue will be resolved.
Often when you divert calls from iPhone to iPad, it does not ring despite the app being turned on. Then there is an issue with your iCloud account. Either your account isn't configured correctly, or you must choose a different one.
Ensure properly configure iCloud Account
When you want your iPhone FaceTime calls to ring on your iPad or MacBook, both devices should have the same iCloud account.
Follow the steps given below to configure the iCloud account.
Open the Settings app and tap on the Sign in on your iPad option.
Enter your iPhone's iCloud account credentials.
Now, you might get a code on your iPhone that you have to enter on your iPad.
But if you have already signed in to a different iCloud account on the iPad, you have to remove it.
Follow the steps given below to log out of your iCloud account on your iPad.
Head over to the Settings app on your iPad.
Click on your user profile.
In the Apple Profile tab, select the Sign Out option.
You will then be asked for your account password.
After entering the password, you will be logged out of the iCloud account on your iPad.
Suppose if you are using FaceTime on multiple devices, but it does not ring on all of them, then its Settings are improperly configured, then we have a fix.
Final Words
If you are facing with FaceTime not ringing issue on iPhone or iPad, you would have got your answer! You can disable the Do Not Disturb Mode, turn on FaceTime from iOS Settings, and configure an iCloud Account on your device if the iPhone doesn't ring on FaceTime calls. Further, if it does not ring on multiple devices you have set up, you can also tackle it from the Settings.
FAQs About FaceTime Ringing Issue
Why does my FaceTime have no sound on Calls?
If your FaceTime has no sound though it rings, you should restart your device, and the issue will probably be resolved.