Using Apple is an excellent experience until it starts to give you a headache. You've most likely arrived here after looking for information about a problem with your Apple device. Isn't it? So, you have also received the message "Verification failed: There was an error connecting to the Apple ID server."
After updating your device, such error appears when you try to connect to the Apple Store, iTunes, iCloud, etc. It simply assures you that you will no longer be able to enjoy Apple features anymore. But, wait! It is not the end; if you are getting this error doesn't mean that you will never get rid of it.
This article will show several ways to help you get your Apple system's performance back to normal. So, let's begin to get the fixes for the verification failed error on the iPhone.
Why Apple id Verification Failed for an unknown error on new iPhone?
There are several reasons for the issue and depending. Upon every cause, we have the apt fixes for you!
Here are some possible causes for this Apple ID Verification failed error on your device. So, before proceeding with a fix, you should consider the following:
Date and Time on your iPhone and Cloud Server can lead to the issue. During iCloud backup, check if your iOS device has the correct date and time and is valid according to the cloud server or not.
If your phone has been idle for a long when connected to iTunes, this can lead to auth token glitch. To fix it, you must sign out of iTunes and Apple Store.
Sometimes mobile data can also be the reason why the verification fails. So, for this, you can try Wi-Fi as a backup.
Poor Wi-Fi can also lead to the issue. Hence you can set up your WiFi or reconnect it again.
6 ways to fix Apple ID Verification failed unknown error in iOS 16
If you have tried the quick fixes and the issue is not resolved, the below-mentioned methods will help you!
Force Restart your iPhone
If you have tried several ways to keep your verification successful and are still not getting results, try to force restart your system once. Here are some steps you can follow to restart your iPhone:
iPhone 8 or newer model
If you have an iPhone 8 or latest model, follow these steps to force restart your device.
Press, hold, and release the Volume Up button and, similarly, the Volume Down button.
Hold the Power button and release it when you see the Apple logo.
iPhone 7 or Older Models
If you have an iPhone 7 or older model iPhone, then follow these steps:
Press and hold the Power button and Volume Down button simultaneously.
Release the button when you see the Apple Logo on your screen.
Your iPhone will now complete with Force Restart.
Check Apple System Server Status Web Page
It does not matter how or when you get any error on your Apple device! Instead, you should check Apple's system status page to ensure everything is working optimally.
Follow the steps given below to do so:
Open your Browser and visit Apple's System Status page.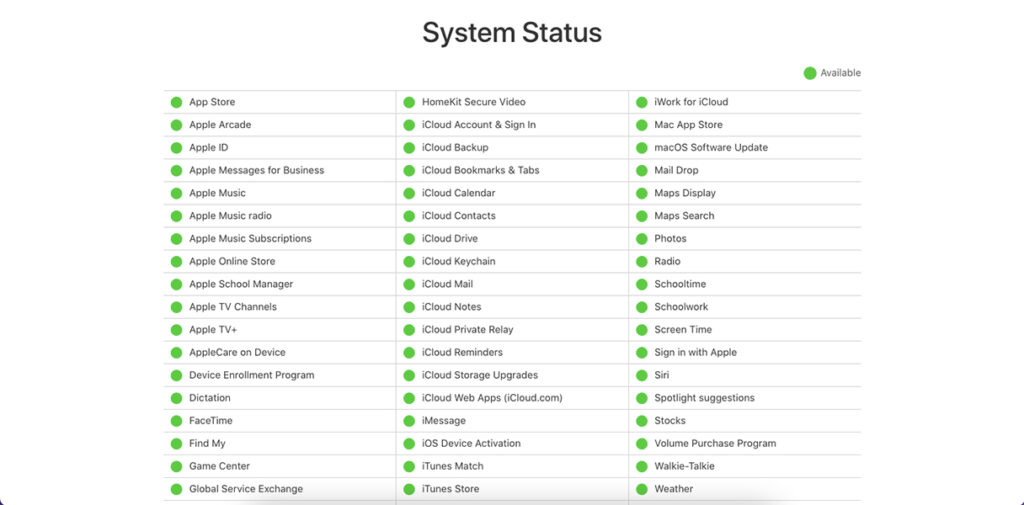 Check whether there is green or yellow color adjacent to the app name.
When you see a yellow color to the left of an app or service name, then the issue is by Apple Servers. You can wait until Apple fixes them!
Change your Apple ID Password
You should change your Apple ID password, which can fix the iPhone Verification Failed an unknown error.
Here are some steps you can follow to change your Apple ID password:
Visit Apple ID official site and sign in using your credentials.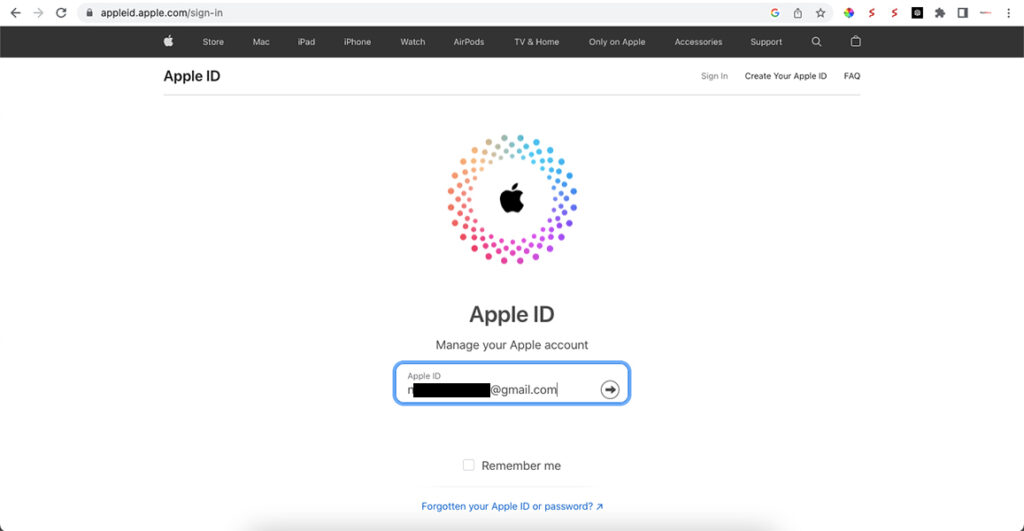 Go to Sign-in and Security option.
Tap on Password.
Now, you will be prompted to enter your current password and new password.
Now, enter your old password and new password, and then tap on Change Password.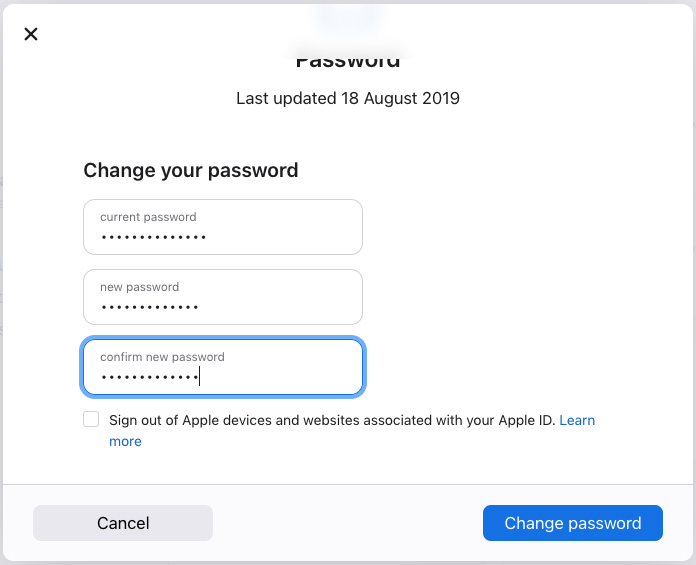 If this does not fix the issue, then you can try below methods.
Reset iOS Network Settings
Another solution you can try is to reset your device's network settings and again login into any service.
Open Settings and go to General.
Navigate to Transfer or Reset iPhone and tap on it.
Again tap on Reset and choose Reset Network Settings.
Enter your iPhone passcode.
Now you can try to log in to any Apple service to ensure your problem has been solved!
Update your iOS to the latest iOS version
If your system is not updated, you can also get Apple or iCloud ID Verification Failed for an unknown error.
Follow the steps below to Update your iPhone to the latest iOS version, but ensure you have an active internet/WiFi connectivity!
Open Settings and go to General.
Head over to Software Update, and in a while, new updates will pop up on your screen.
Now, click on the latest updates and tap on the Download and Install option.
Enter passcode and click on Agree when you are prompted to the Terms and Conditions page.
You have to click on Confirm once more to continue with the process.
Sometimes, you will see the Preparing to Download status on your screen. Further, after downloading and installing, your iPhone will reboot to process the update.
If this does not help, you need to seek help from Apple Support.
Contact Apple Support
You have tried all the ways to get rid of "Apple ID verification failed for an unknown error" on your iOS device till now. However, after trying every method and checking every basic fix to resolve the "Verification Failed" error on your iPhone, there is only one rescue left. You should connect with Apple Support and get your issue fixed with their assistance.
Conclusion
Apple has such great features and gives its users an excellent experience. However, users often face little trouble with iPhones as Apple is concerned for their customers. But sometimes, it happens that, for some security reasons, you would get stuck with the system. We've covered the reasons and some quick fixes. We hope that the above guide has assisted you in resolving any issues you are having with your Apple ID verification.
Frequently Asked Questions about Apple ID verification failed issue
Why Apple ID verification failed in a new phone?
When you change your Apple device and add your Apple ID, it shows a "verification failed" message. But you can fix it easily by changing your password, restart your device or resetting it.
How Do I Fix Verification failed error connecting to Apple ID server?
There are several ways to fix Apple ID verification failed an unknown error. You can go to any one of them, and we assure you that you will get your verification completed soon.
Why am I getting "Verification Failed: There was an error connecting to the Apple ID server" whenever I try to log into my iPhone?
This is not a big issue; it is common to get such a message when a user tries to connect to Apple products after updating the system. The above-given solutions can help you to get rid of it easily.