FaceTime is Apple's most distinctive and valuable feature. You can do video and standard calls with any iOS user. The seamless connection process makes the whole experience top-notch! Not only on iPhone, but you can also FaceTime anyone using your iPad and Mac on the go. The entire Apple ecosystem makes it even better.
Are you looking to know how to check and view call History in FaceTime and manage it on your iPhone, iPad, and Mac? Well, you've come to the right place. This guide will cover everything about viewing and managing your FaceTime History.
If you use FaceTime regularly, you may have felt the need to manage your call history. Luckily, you can view and manage it on both iOS and macOS.
How to See and Manage FaceTime History on iPhone and iPad
iPhone and iPad both run on iOS. Thus, the majority of services and features are similar. The steps to view and manage your FaceTime history are pretty simple. To do so, follow these steps.
Open the FaceTime from your iOS device home screen.
You can see the recent FaceTime call list.
You can see the information for your FaceTime calls, such as Contact Name, Contact Number, Date and Time, and more.
Note: The recent calls list will show your FaceTime history if you have logged in to your Apple account on other devices or have set up iCloud. You can view the call history of the past 30 days on iPad and iPhone.
The below steps will show how you can quickly delete any specific call history on FaceTime.
Do you want to delete any specific FaceTime history and are having trouble doing so? Don't worry; deleting the FT call history is just as easy as viewing it.
Launch the FaceTime from your iPhone or iPad home screen.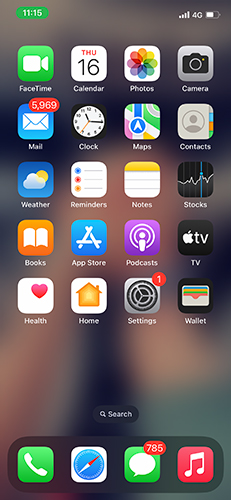 In the recent calls list, swipe left on the call you want to delete.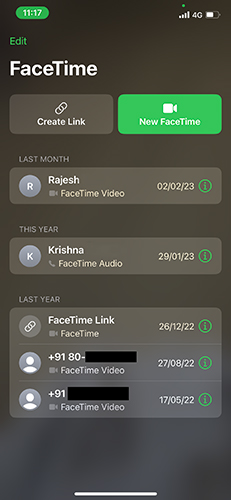 To confirm, tap on Delete.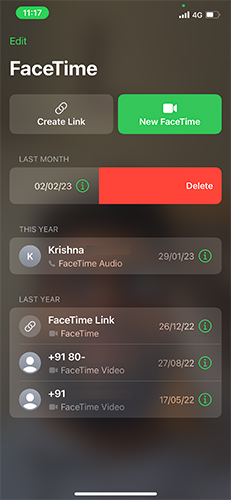 This is how you can view and remove your FaceTime history on your iPhone and iPad.
If you use Mac or MacBook for FaceTime calls, check out the following solution to see and manage FaceTime history on macOS.
How To View and Remove Call History in FaceTime on Mac or MacBook
If you are a MacBook or Mac user, you must have used FaceTime. The high-quality video and audio calls make FaceTime a top priority for Mac users.
Lately, Apple rolled out the Center Stage feature, which makes the whole experience even better. Mac's FaceTime is very similar to that of any iPhone or iPad.
If you want to view call logs in FaceTime from macOS, try the following steps.
Launch the FaceTime app from your MacBook or Mac.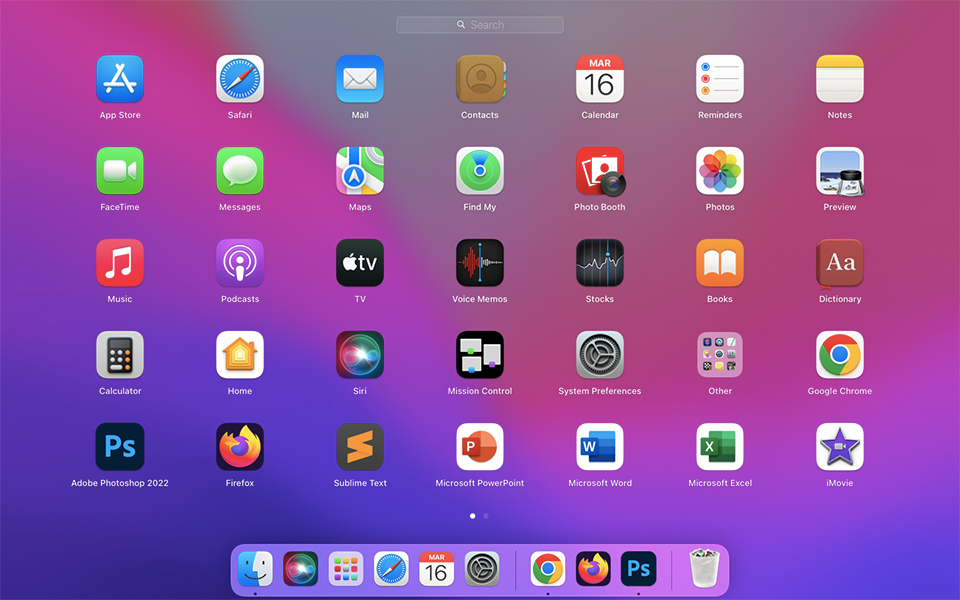 On the dashboard, the Recent call list will appear.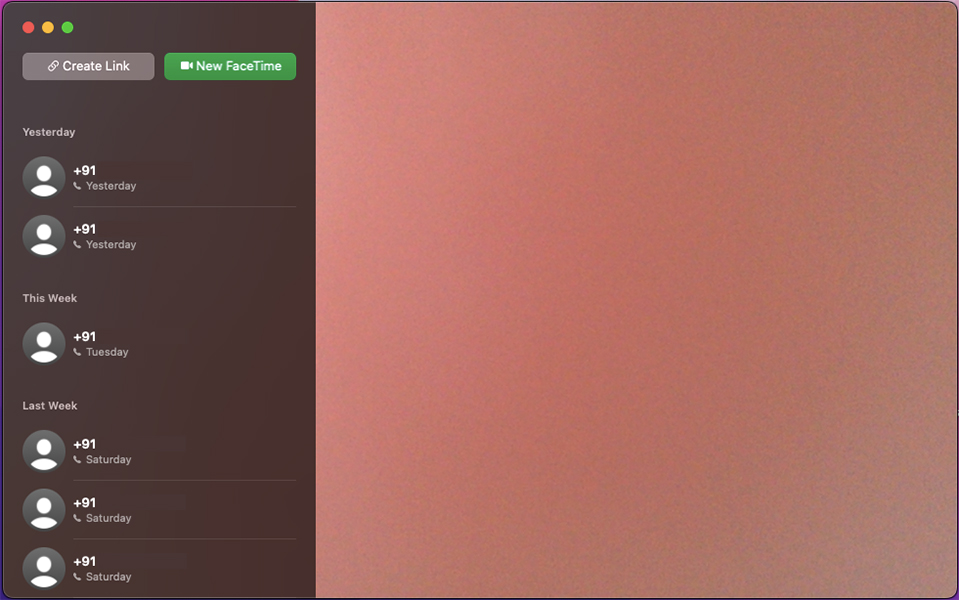 Like iPhone and iPad, you can check FaceTime call history for the past 30 days. If you want to delete it from your Mac, follow the steps below.
macOS has similar navigation to iOS. Thus, you can delete FaceTime history without any hassle.
Launch the FaceTime app.
In the recent call list, select the call you want to delete.
Press control and click the desired call.
Select Remove.
That's it; you will now be able to remove FaceTime call history on your Mac.
Conclusion
You don't need any third-party software to view and delete FaceTime history. However, remember that you cannot restore the Call history once it gets deleted. Comment below If you are having any trouble managing FaceTime history.
FAQs
Can I view deleted FaceTime call history?
No, you can't view or restore any deleted call history on FaceTime. Apple does not provide any provision to restore recently deleted FaceTime call history. However, there is still a way to view deleted FaceTime history. Only If you have logged in to your Apple account on other devices or have set up iCloud. You can check your other devices, as deleted FaceTime history may appear on them. You can also restore it from previous iCloud backup.
What should I Do if I can't view my FaceTime call logs?
Although iOS and macOS provide a stable experience, you may encounter glitches or bugs sometimes. Firstly, restart your device and reconnect to your internet. This might fix the issue. However, do keep in mind, you can only view the FaceTime call history of the past 30 days.