You would spend a lot of time on Instagram, Snapchat, playing games, listening to music, and doing similar recreational stuff. All of it is a new sensation, and there is nothing inappropriate with it. But it increases your Screen Time, and you have to control the time spent. To monitor that, you would use Apple Screen Time, but what if it does not work or generates inaccurate reports? So, when you are searching for Screen time is not working on iPhone and iPad, we have all covered you.
The possible causes include Low Power Mode enabled, inaccurate date and time, outdated iOS, too much data on Screen Time, or some minor glitches. Scroll down on how to deal with it.
Restart iOS or iPadOS Device
You can Reboot your iPhone and iPad, which will clear the cache and solve minor Screen Time issues on your system.
Follow the steps given below to reboot your iOS Device:
Press and hold the power button and volume down button or only the power button if you have an old device.
When a Power-off slider appears, slide it toward the right and Wait till the time it shuts down completely.
Afterward, use the Power button to switch it on.
Hurry! Your iPhone will be rebooted.
Follow the steps given below to reboot your iPadOS device:
Press and hold power and volume button till you see the Power off slider.
Drag the slider to the right.
Your iPad will shut down in a while.
Later, press the Power button to switch on your iPad.
Ensure Date & Time Set Automatically
If you have recently travelled or due to any reasons, your device's time zone and date are inaccurate, then it can lead to the Screen Time error. To eliminate such issues related to inaccurate date and time, you can set it as automatic.
When you set them to automatic, all the issues related to inaccurate date and time will resolve. Moreover, you get a message conveying that your device will restart after the process. So just wait and let the device restart to get the issue fix. However, if your device time and date are already accurate, you can follow the next solution.
Make sure you have disable Low Power Mode
When the Low Power Mode is enabled on your iOS device to save its remaining battery power, it affects several functions. Many of the unnecessary functions stop, color fade, and your iPhone and iPad take all the necessary measures to save maximum power. In such a scenario, Screen Time will often not work on your phone, so disabling it is essential.
Follow the steps given below to disable low power mode:
Open the Settings and go to Battery.
Toggle off the Low Power Mode button.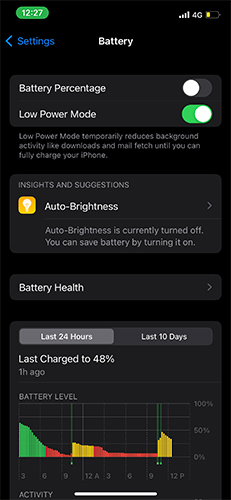 If the Low Power Mode was enabled and now you have disabled it and still not able to solve Screen Time issue then you can follow next fix.
Clear iOS Screen Time Usage Data
When Screen Time Reports are not accurate or you do not get one, then you should clear all its data as the overloaded app is the root cause.
Doing so would wipe off all the Screen Time data from your device. Also, you would have to configure Screen Time again, which would then function optimally.
Turn on Screen time again from Device Settings
To fix performance issues with Screen Time on your iPhone and iPad, you can restart the process.
Follow the steps given below to turn on Screen Time once again:
Head over to Settings and Navigate to the Screen Time section.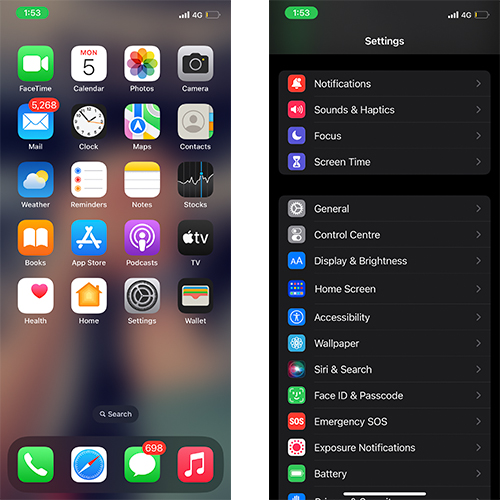 Toggle off the Screen Time button and wait for 3-4 seconds.
Now, Tap on Turn On Screen Time and again click on it.
You would get an option on your iPhone, and if it is your phone, select This is My iPhone and if it is your little one's phone, then choose This is My Child's iPhone. If this does not tackle the problem, then the next method is for you!
Upgrade your iPhone and iPad with latest iOS 17
When you update iOS to the latest version, you can enjoy added newer features and eliminate software bugs. Besides, if your iPhone or iPad is not updated to the latest iOS version, it can also lead to an issue.
Connect your iPhone with Wi-Fi or the Internet.
Open Settings > General > Software Update.
Tap on the latest one and click on Download and Install Now.
Congrats! Your iOS will get the latest updated version.
Reset All iPhone and iPad Settings to Default
You should reset Settings to default if corrupt settings are causing the issue of Screen Time.
Go to Settings > General > Transfer or Reset iPhone.
Tap on Reset and choose Reset All Settings and enter passcode.
All your iOS Settings are reset to default.