How about when you are in a meeting and waiting for an important call lined up, and when you check it, then you have a missed call? Well, that is pretty annoying whether the call is important or not. When you enable the silent mode on your iPhone, it does not ring upon messages and calls, so that you would miss out on important stuff. Even when you are travelling outdoors, your device has sound enabled, and you turn on Vibration to be alerted, and if it does not, it also becomes a huge problem. We have covered you all if you are facing the issue of iPhone Not Vibrating for calls and texts.
Several reasons for the iPhone or iPad not vibrating on silent mode. You would have accidentally enabled the DND mode, your iPhone would be on Silent but not on Vibration, or even when Vibration is improperly configured on your iPhone. Also, there would be a glitch or improper Settings that you cannot figure out! Several methods will help you eliminate the issue depending upon the cause.
Reboot your iPhone to fix vibration issue
You can restart your iPhone to fix minor issues that you face. The methods vary with iPhone models; we have the method specified for older and later models. Besides you can even do so via the Settings app.
Follow the steps given below to reboot an earlier iPhone model:
Press the Power button till a slider appears.
Now, drag the slider towards the right to shut down the iPhone.
After a while, when your device completely shuts down, press and hold the Power button till you see turning it on.
Steps given below to reboot your latest iPhone:
Press the Power button and the volume down buttons simultaneously for 2-3 seconds.
A slider appears on your iPhone; slide it to the right.
Your phone screen will be blank in a while to shut down your device.
Afterward, press the Power button until you see the Apple logo.
Follow the steps given below to restart your iPhone from the Settings:
Navigate to General in your iPhone Settings.
Tap on Shut Down.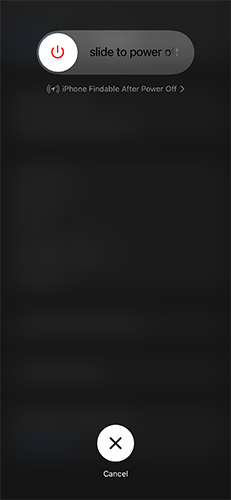 After your iPhone shuts down completely, press and hold the Power button to turn it on.
If that does not work for you, there might be another improper configuration with your iOS Settings.
Turn on the Vibration from your iOS device
You would often expect your iPhone to vibrate when it rings or even when you put it on Silent Mode. It is obvious not to ring if you do not set the audio profile to vibrate on either of the cases. Also, there is a possibility that it Vibrates when the Silent option is enabled, and you would want it to vibrate even when it rings or vice versa. Therefore, it becomes essential to turn on Vibration as per your prerequisites.
Follow the steps given below to turn on Vibration on your iOS device:
Head over to the Settings and navigate to Sounds and Haptics.
Toggle on the Play Haptics in Silent Mode option if you want it to vibrate when you receive calls and texts in Silent mode.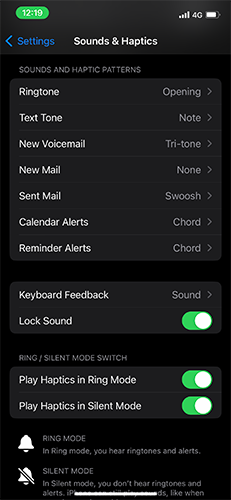 Else, if you want to enable Vibration when it rings, then toggle on the Play Haptics in Ring Mode button.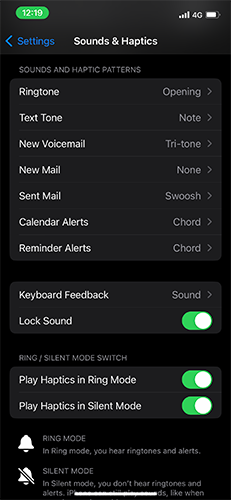 Alternatively, if you have an earlier iPhone, you have to open Settings and navigate to Sounds to enable Vibration.
You can even set a Custom Vibration If you want:
Open iPhone Settings.
Go to Sounds and Haptics.
Scroll down to the Sounds and Vibration Patterns.
Click on Vibration and then choose to Create New Vibration.
You will then be prompted to reword a custom Vibration. Besides, if the Vibrate option was already enabled and still your phone is not vibrating, then there might be improperly configured Settings with Accessibility.
Setup Accessibility on iPhone Settings
If the Vibration is disabled in Accessibility Settings, your iOS would not vibrate even when you turned on Vibration. So, you have to set up Accessibility Settings properly to resolve the issue of the iOS device is not vibrating on Calls and Texts.
Open the Settings app on your iPhone.
Navigate to Accessibility and go to Touch.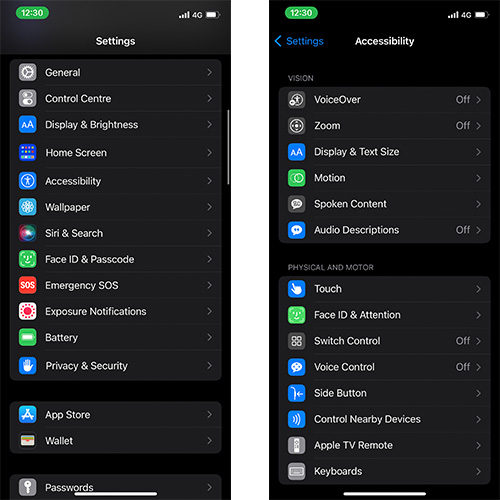 Tap on Vibration and turn it on if it is off.
If the Vibration was turned on in Accessibility and still does not work, you can reboot your iPhone as it can be a minor issue.
Disable the DND (Do Not Disturb) Mode
Your iPhone often does not vibrate for calls and texts. Several users have reported the Do Not Disturb Mode was enabled, which led to the issue. When you turn it on, you get notified about calls and texts, but your iPhone does not ring or vibrate, and you do not get any call or text notifications. Therefore, turning it off is necessary if you want your iPhone to vibrate.
Swipe down from the top of your screen (if you have a later version) and Swipe up from the bottom (if you have an older version), and the Control Panel opens.
Click on the Moon shaped icon to turn off the DND Mode; if it is on.
If the Do Not Disturb Mode was not enabled on your iOS, you need to fix the issue via Settings.
Upgrade iPhone or iPad to the latest version
When your iPhone is not updated to the latest version, then you might face the iPhone doesn't vibrate when you receive a call or text. Moreover, if the problem is caused due to a software bug which is possible, then it will be resolved with this method.
Follow the steps given below to update your iPhone to the Latest iOS version:
Open the Settings app on your device.
Go to General.
Select Software Update and tap on Install Now.
Make sure that you have internet or WiFi turned on while you update. You can not only eliminate bugs with an iOS update but also experience new features that have been added to your iPhone model.
Reset All iOS Settings to Default
When you cannot find out what is wrong with your iPhone Settings, you can reset all of them to default to fix the iPhone not vibrating on Silent mode in iOS 15 and 16. This will reset all the settings that were set when you bought it.
Conclusion
If you are looking for a solution of iPhone not buzzing for texts and calls then you would have gotten your answer. The beginning methods are simple, and the later ones might be complex for you hence. If you have any queries, do let us know in the comments section below!
FAQs
How can I test my iPhone motor to vibrate?
To test your iPhone motor for whether it vibrates, use the Volume slider repeatedly and put your iPhone to silent. Do so two to three times, and if it does not vibrate throughout, there is an issue with your iPhone motor.