Capturing snaps, trying crazy yet sassy filters, and sending streaks is the sensation of both Millennials. You would enjoy using its amazing Camera and filters. However, clicking snaps in a public place or when with someone would seem quite embarrassing. This is a dilemma as capturing the moments and our gorgeous looks are equally essential. We have covered you all if you were thinking of how to turn off camera Sound on Snapchat with and without muting.
We know it seems annoying when you cannot turn off Snapchat's Camera Shutter Sound but do not make a fuss. Unfortunately, even when you try up certain filters, they have sounds that would disturb anyone around you. In this article, we will cover all the possible ways to turn off Snapchat shutter sound on Android and iPhone.
How to turn off camera shutter sound in Snapchat on Android and iPhone?
When it comes to clicking beautiful selfies, using funny filters on your friend's face, or catching up with festive trends using filters, nothing is better than Snapchat. Besides, its score, streaks, and friends make it a sensational app among the youth. But users often face an issue while trying to disable its Camera Sound. The generation that OS finds of keeping their phones on silent in such a case, Snapchat Camera Sound would be too loud for you.
The downside of Snapchat is that you cannot turn off its Camera Sounds using the same app. Therefore, turning off your phone's camera sound on Android or mute an iOS are some alternatives.
How to turn off shutter sound in Snapchat using Camera Settings on Android
You can use your Android phone Camera Settings to turn off Camera Sound in Snapchat. However, it is possible only if you have not rooted your device. Android phones widely vary from company to company and model to model. For this, head over to the Camera app on your device. Head over to Settings and look up for the feature that turns off the Shutter sound.
You can even navigate through your phone Settings in Sounds and Vibrations if you get a feature to turn off the Camera shutter sound. Doing so will even turn off Camera Shutter Sound for Snapchat. If you do not find any of these features, you need not worry.
Turn off your iPhone and Android Device Volume or Mute
You can lower your Android or iOS volume not to hear the Snapchat Camera Sound.
When your home screen is idle, press the volume button on the lateral side of your phone.
The volume control will pop up; swipe it down or towards the left, depending on your device vertical or horizontal control.
Alternatively, you can use the Control Panel to put your phone on Mute. This does not make the shutter sound on Snapchat. However, it will entirely mute your Android or iPhone. Therefore, incoming calls, messages, or notifications will not create a sound, but you will be notified about the same. If you feel it is a downside, you can mute your device, capture a Snap, and then set your phone's Audio Profile to General.
Note: Do not open the Snapchat Camera and use the volume keys as that will not lower the volume but will click a snap with a hoarse shutter sound!
Enable the Do Not Disturb Mode to turn off the camera sound in Snapchat
In recent years, Android and iOS phones have developed a new Do Not Disturb or DND to protect the user's privacy. When you put your phone in DND mode, it will mute automatically. Also, no notifications, messages, or calls will pop up.
Turn Off Snapchat Camera Sound on iOS
The process might be difficult if you use Snapchat on an iPhone or iPad. Therefore, you will find it daunting to do so as the UI of the app on iOS varies. For example, changing the Default Camera app settings would not turn off the Snapchat Shutter sound.
You can control it on iOS with the Assistive Touch function.
Open the Settings app on your iOS.
Navigate to the Accessibility option and tap on it.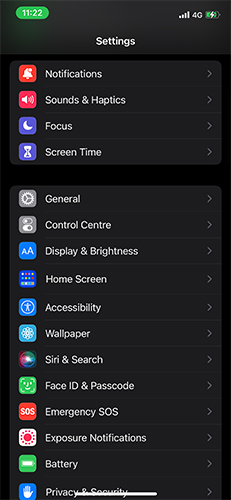 Now, click on Touch and then tap on Assistive Touch option.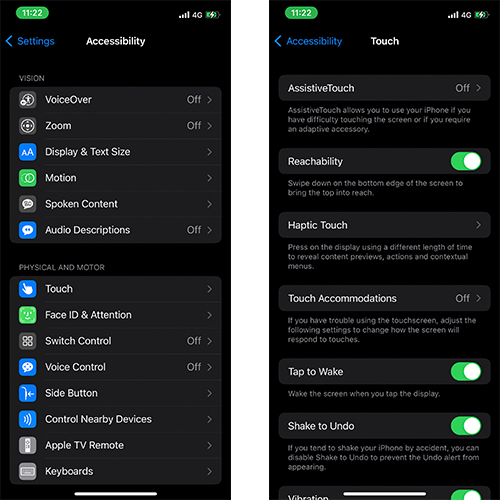 Toggle on the Assistive Touch button.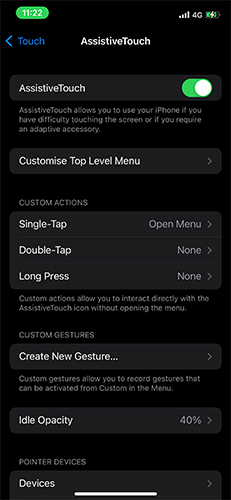 The shortcut of Assistive Touch will be at the edge of your screen. Now, use it to turn off the Camera Shutter sound in Snapchat.
Follow the steps given below to turn off Camera Sound in Snapchat using Assistive Touch:
Open the Snapchat app.
Tap on the Assistive Touch shortcut to launch its controls.
Click on Device.
Now, select the mute option to turn off sounds.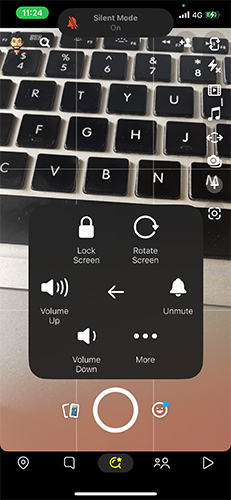 You can use the physical volume keys on your iPhone to mute the Camera Sound.
Conclusion
Were you looking up how to turn off the Camera Sound on Snapchat? Well, you would have got your answer. You can use your Android phone's Camera app, put it on Do Not Disturb Mode, mute your phone using the Volume keys or use the Assistive Touch feature on iOS to fix it. If you have any queries, please let us know in the comments section below!
Frequently Asked Questions?
What happens if we use the Volume keys to turn off while the Snapchat Camera is open?
When you open the Snapchat Camera and then use the physical volume key of your phone, then it will capture a Snap and not turn off sound.